Vanessa Hudgens appears to be growing up effortlessly, moving from questions about her High School Musical to maturely discussing her future in more adult cinematic roles.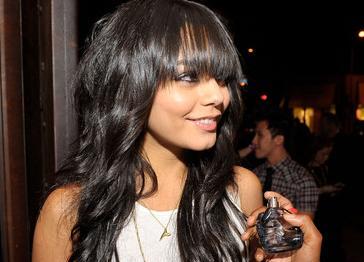 With her own nude photo scandal well in her past, Vanessa Hudgens says she'd bare it all – for the right role, saying: "I will show nudity in a film when the time is right."
But don't expect her to be shucking her squeaky clean image anytime soon, as she says she's waiting until she's ready for that career move.
So what would make her comfortable enough to be filmed in her birthday suit? "Right now, I wouldn't feel comfortable doing it, but like I said, when the time's right, if it's an amazing movie that I'm really passionate about and that's what it calls for, then we'll see," she added.
Meanwhile, the "High School Musical" star has more family-friendly fare in her future: She's currently attached to a film called Beastly, billed as a modern day Beauty and the Beast, and Sucker Punch about a young girl institutionalized by a wicked stepfather.
Comments
comments