Jessica Alba, together with the cast of her new film, attended the New York premiere of the film "Awake" at the Chelsea West Theatre, New York City on Wednesday night.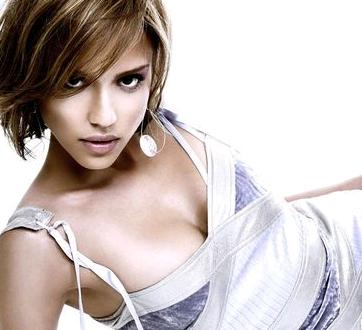 The "Fantastic Four" actress is sporting sheer black stockings; sheer black lace tunic ruched at the waist with scalloped cap sleeves and scalloped Bateau neckline in the front and a deep cut V at the back. She wore high-heeled peep toe pumps. She got diamond chandelier earrings for her accessories and her hair that were swept up in a loose bun, revealing her tattoo of a daisy with a ladybug on the back of her neck.
About the film, the actress revealed, "A big reason why I wanted to do this movie is it's an independent shooting in New York. I got to play it exactly the way I wanted to, a person with emotions and inner struggle and all of that fun stuff that actors like to do."
The actress added, "You see my back. That's it. Above the waist, back. And nobody was in front of me but a wall."
The film "Awake" is expected to hit UK screens on February 29 2008.