Victoria Beckham has already the perfect wedding gift for bride-to-be Kate Middleton — a selection of her designs.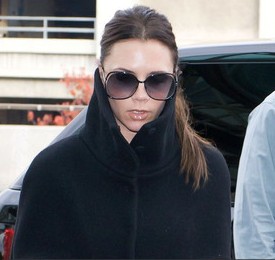 The 36-year-old singer, who has fashion label that were worn by Madonna and Jennifer Lopez, would love to see Kate Middleton in her outfits during her honeymoon with Prince William.
Victoria will give Kate the best gift a girl would want, a boxful of cutting edge dresses. She also admire the brunette beauty's natural sense of style so she would be proud to give her several hand-designed dresses for honeymoon.
Comments
comments