Victoria Beckham appeared in the buff on a T-shirt for designer Marc Jacobs in a campaign to warn people about skin cancer.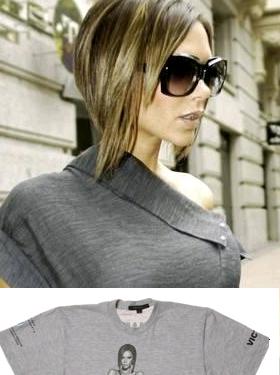 After camping it up in Marc Jacobs' spring ads, Victoria Beckham takes it all off for the designer's initiative to raise money for The Interdisciplinary Melanoma Cooperative Group in a sexy new T-shirt featuring the skin-baring Spice Girl.
The shirts, signed by Posh, will be on sale in Marc's shops from next week.
Posh Spice revealed, "Since we have moved to California, I have realized how important it is to practice safe sun for myself and to keep the skin of my three boys well protected as well. Skin cancer is a huge problem and I really wanted to help raise awareness by taking part in Marc and Robert's initiative."
The $35 T-shirt featuring Beckham in the buff will hit Marc Jacobs boutiques nationwide this week. The T-shirt shows Posh Spice in a buff with catchy lines across her body: Protect your skin, you're in."