Selena Gomez was rumored to receive a punch from a fan after she was photographed to be covering her face and her lips appeared to be fat.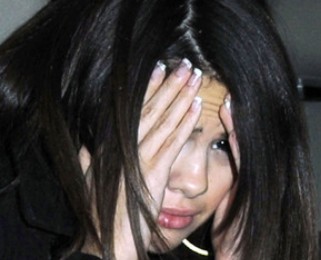 The topic #sorryjustin became a Twitter trend. But her representative denied the claims and insisted that there is absolutely no truth to the rumors.
This all went down during a paparazzi frenzy outside of Maggiano's restaurant in L.A., where Selena went with Justin for his 17th birthday dinner.