Reality star/singer Heidi Montag is reportedly in negotiations to strip for Playboy – with the encouragement of her new husband Spencer Pratt.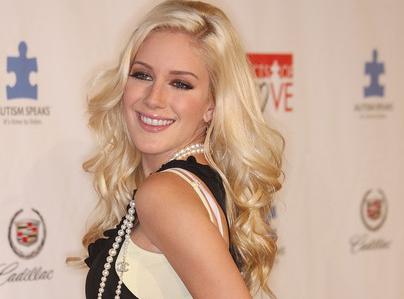 [
The Hills stars married at the weekend in Pasadena, California, and Pratt is happy for the world to see all of his blushing bride, according to U.S. reports.
America's Life & Style magazine reports that Montag is currently in talks with the Playboy editors to try and seal a deal for a whopping $500,000 (?357,000).
A source tells the publication, "(Heidi) wants to do it. It's just a matter of working out the details."
Comments
comments