Lindsay Lohan won't be heading to New York for the holidays because she isn't allowed to travel.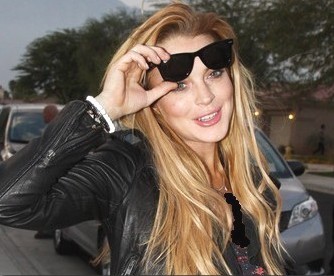 Although her mom would want the "Mean Girls" star to come home for Christmas, she wasn't allowed to leave California as she was ordered to stay in rehab until after New Year's.
Meanwhile, Lindsay was spotted driving the rented BMW in Rancho Mirage, CA. Her Mercedes, which her father gave her, is still being fixed up in the shop.
Comments
comments