Britain's Prince William has reportedly declared the prospect of him becoming the King of England before his father Prince Charles "ridiculous and silly".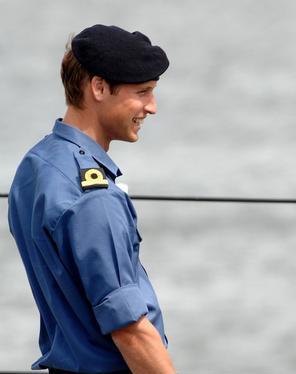 The 26-year-old prince has been the center of speculation that he became "fast tracked" to the throne by people who think he would make a better, and more responsible monarch than his father.
Prince William insisted that Prince Charles, who will turn 60 in November, should be given first refusal to the role, saying: "I do find it all rather hurtful that father is deemed to be passed over. It's ridiculous and frankly silly and not at all what I want."
Courtiers at Charles' London residence Buckingham Palace are said to be attempting to persuade Charles to step down from the position as soon as he is made king following his mother Queen Elizabeth's death.
A source revealed: "William is the right age, the right man and it's the right time for the job before his best years are wasted marking time. [Prince] Charles has spent so much of his life just waiting to be made king. He won't impose that on his son."
A survey undertaken earlier this year found more than half of Britons felt William would make a better king than [Prince] Charles.
Comments
comments