Jennifer Aniston doesn't worry about what's written about her private life anymore.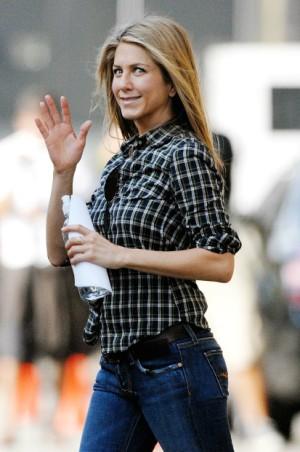 The former "Friends" actress, who recently split from rocker John Mayer, gets frustrated by some of the things she reads about herself but has learned not to pay attention and move on.
The 39-year-old actress revealed: "You hear so many ridiculous stories and things which are just plain lies, and you want to go on the record, but you can't because it just inflames things more. I'm so used to it now that I just don't pay attention. I just live my life, focus on my work and stick to the plan. I really don't worry about what's written about me. It's part of the business."
The Californian beauty, who can soon be seen in new independent film "Management," explained that she was attracted to the film because it gave her more scope to add her own touches as an actress.
She added: "You can take more chances on an independent film because there isn't as much money or studio pressure riding on it. You don't have to follow all the conventions as an actress, you feel that maybe you can take more chances with your performance."
Comments
comments