Win­ona Ryder has opened up about the "extra large breakdown" she suffered after splitting up with former fiancé Johnny Depp.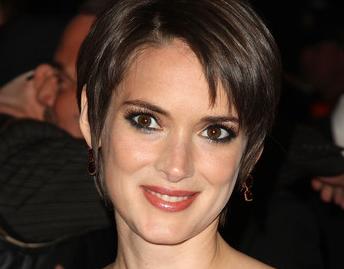 Despite it coinciding with the peak of her acting career, the break-up sent the actress – then one of Hollywood's most promising young starlets – spiralling into a nervous depression.
"I had just done ­Dracula and Edward Scissorhands. I had just had my first break-up, my first real heartbreak," says the elfin 37-year-old.
"And it was ironic because everybody else just thought I had everything in the world… I had no reason to be depressed. Everything was at its peak but inside I was completely lost.
"I remember feeling, 'I can't complain about anything because I'm so lucky, I'm so lucky.' After that I realised I needed to take time off more."
These days, she says, she has more balance in her life and looks to ­female thespians such as Meryl Streep and Kate Winslet for inspiration.
"I have tried to develop a whole life so when I work I can come home to something," she tells Elle magazine in an exclusive interview.
She adds of Winslet: "During the Oscars, I was thinking about how she totally has that thing. She has her family and children and life and she seems really together – and yet she can completely devastate you on the screen."
Winona has kept a low profile since she received three years probation in 2002 for shoplifting in Beverly Hills. During the trial she was accused of using drugs without valid prescriptions.
Now making a screen comeback, she plays a tempestuous, suicidal poet in her latest film, The Private Lives Of Pippa Lee, and she also portrays Spock's mother in the new hit Star Trek prequel film.
Comments
comments