Rumors that Angelina Jolie is pregnant have surfaced once again — but this time, the news is that she doesn't know who the father is!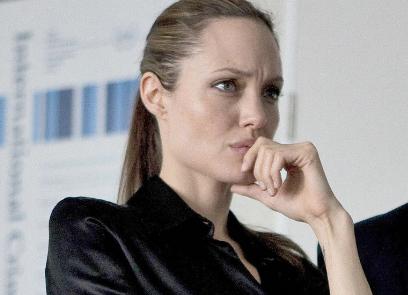 A source close to the Tomb Raider star — who raises six children with partner Brad Pitt (three adopted; three biological) — has told blogger Ian Halperin that Jolie is definitely expecting.
"Ian, I promise you she's pregnant," the insider said. "They're being quiet about it for now."
The friend also revealed that Jolie and Pitt came to blows because they were not sure who the father is. "They didn't know," the source dished. "Brad and Angie were apart and did not have sex in quite some time. Tests are being done. I hope Brad is the dad. If he isn't I can assure you that their relationship is definitely over."
Pitt — who was in Cannes last week to promote his new movie — recently insisted his relationship with Jolie was fine, and hinted that the couple would like another child. "They're all [his children] fantastic and we would love another. Who knows," Brad said.
Comments
comments