Zac Efron, who previously got racy photos for a magazine, is scared of his fans' moms.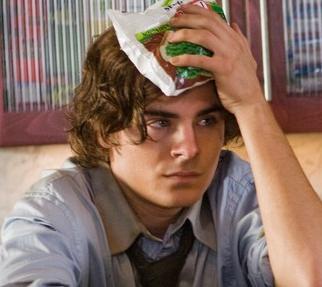 The "High School Musical" star, who recently denied rumors he is engaged to girlfriend Vanessa Hudgens, finds his fans' mothers intimidating because they get "too friendly" and even ask him out on dates.
He revealed: "It's funny because the kids can be shy but the moms feel like they know you to a degree. They come across as very comfortable in some ways – almost motherly."
He added: "They want to give me advice and talk to me and ask how I'm doing, if I'm OK, and sometimes they want to go and get a bite to eat. It can be intimidating."
Meanwhile, the actor was promoting the upcoming "17 Again" and was asked about his potential involvement in the film.
He responded: "Yeah, Yeah… it's a great idea; it'd be very fun."
The actor says the project is only in its infantile stage – noting that it'll take years to put this one together, saying: "It's a long, long process. It's so hard when people start leaking titbits. They're very, very early on [with it] – not that it won't happen happen, it's just early."
He continued: "People legitimately said to me today, 'So Footloose is coming out, right?' I'm like 'No. The script is coming out'."
So a "Jonny Quest" movie is still a couple of years away then? He replied: "Most definitely."
Zac Efron will play the title role, with Dwayne Johnson as his Race Bannon
Comments
comments