Zac Efron, who recently celebrated his 21st birthday, revealed that he is like James Bond.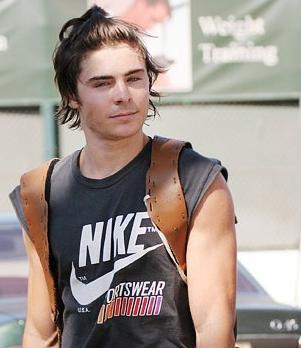 The "High School Musical" heartthrob claims avoiding his female fans and paparazzi every day makes him feel like a secret agent.
He said: "I'm always bobbing and weaving through alleyways trying to get to meetings, scouting out and looking outside doors and running around like Jason Bourne. I have always loved secret agent movies, whether it be James Bond films or 'The Bourne Identity'. Now I'm kind of living it."
Zac also revealed that while the majority of his fan base used to be schoolgirls, the Disney film franchise has now proven a hit among females of all ages.
The 21-year-old actor added: "It used to just be that I had to worry about elementary schools. But now…who knows?"
As for other news, ZAc Efron celebrated his 21st birthday Saturday with an intimate two-hour dinner party at L.A.'s Pace restaurant with a group of friends and family that included his parents and brother, girlfriend Vanessa Hudgens, HSM3 costars Monique Coleman and Ashley Tisdale, her boyfriend Jared Murillo and pals Michelle Trachtenberg, Amanda Bynes, Brittany Snow and singing sisters Aly and AJ Michalka.
Zac Efron kept it causal in a T-shirt and jacket while Vanessa Hudgens, 19, who "helped plan the party" donned a colorful mini-dress,according to a source. Guests arrived with wrapped gifts, including bottles of liquor for the actor, who can now legally drink alcohol.
Zac Efron and Vanessa Hudgens left the rustic Italian eatery hand-in-hand just before midnight and disappeared into a waiting car. But the celebration continued at a nearby hotel, where the birthday boy hosted an afterparty with some of his dinner guests.
At the HSM3 premiere in L.A., Efron's friends and costars were mum on the night's festivities. But Zac Efron pal Bubba Lewis revealed: "We'll probably go out, eat some food, laugh, have a good time."
Co-star KayCee Stroh echoed Zac Efron's desire for a low-key celebration, explaining: "We're definitely going to party it up. But he's that guy that would rather sit down with friends and have a good discussion than deal with the craziness."
And what to get the guy who has everything? KayCee Stroth added: "I'm going to get him tinted windows. That's what I gave Miley Cyrus for her birthday and he's getting them too."
Comments
comments