Hollywood heartthrob Zac Efron is keen on traveling the world unnoticed.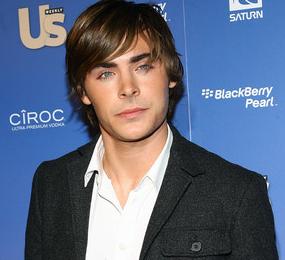 The actor was quoted as saying: "Sure, I'd love to take a year off and travel the world under the radar. I would love to do it really low key."
But Zac doesn't know how to make it come true. "I wouldn't need to stay in fancy hotels or anything; I just want to explore – but I don't know how I'd do it," said the 21-year-old hunk, who is currently dating "High School Musical" co-star Vanessa Hudgens.
And the young actor may shave his head to go incognito. He revealed, "Would I shave my head to try and go incognito? Ha ha!" But Zac refused to tell whether he would really do it, saying, "I'm not telling."
Comments
comments