2009 comedy film "17 Again" was firstly premiered at Hoyts Cinema at the Entertainment Quarter in Sydney, Australia on Wednesday, March 11.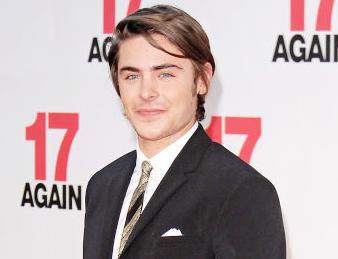 Star of the movie, Zac Efron, attended the event wearing a white shirt, a black coat, a stripped tie, and black shoes. He looked so excited posing for the cameras and signing autographs on the red carpet.
The "High School Musical" star was accompanied by 19-year-old cutie Taylor Swift, who had performed in Melbourne on March 10. She looked so beautiful wearing a white halter dress by Australian designer Rachel Gilbert combined with Fendi sandals.
The actor told the press: "I have a great time whenever I come here. It's amazing weather, fantastic fans, there's so many familiar faces. I recognize like half of these girls from previous premieres."
Spotted coming to the premiere without girlfriend Vanessa Hudgens, Zac Efron mentioned that he was happy to have Taylor Swift at his side. "She's a lovely, lovely girl," the 21-year-old hunk admitted.
"17 Again" is a comedy flick from New Line Cinema and directed by Burr Sterr. It stars Matthew Perry and Zac Efron as the main actors. Zac starred as the young version of Mike O'Donnell, a guy who is not satisfied with his adult life and wants to came back to his 17 year old again. The movie is scheduled to be released in U.S. on April 17.
Comments
comments