Zac Efron was reportedly celebrated his birthday with balloons from Vanessa Hudgens.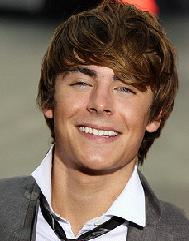 The "High School Musical" actor was seen on Thursday with birthday cards in hand and another report even claimed that Vanessa Hudgens was spotted with some balloons for the birthday boy. One of which was Sponge Bob Square pants and read "Happy Birthday To You!"
Both stars were hard at work though and if there was a separation between them, they will not reveal anything about it.
A report revealed that Zac Efron's girlfriend on her way to an audition, her mother in tow. Her High School Musical fame didn't matter much to the production she's auditioning for: Vanessa had to follow the signs on the doors and wait in line, just like everyone else.
As for Zac Efron, he recently shows off a birthday card. The 20-year old actor was working as well and in meetings. The photo is here
Comments
comments