It was reported that the "High School Musical" couple Zac Efron and Vanessa Hudgens, have ended their relationship after "Hairspray" actor reportedly dumped the 19-year-old singer-actress over the phone.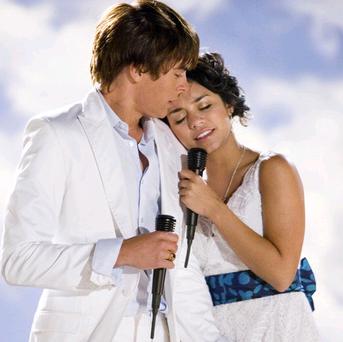 It was claimed that Zac have broken the news to Vanessa over the phone just a week before Christmas. A source, which is close to the couple, revealed, "Zac… phoned Vanessa about a week before Christmas and told her he was ending their relationship. She was stunned and upset."
The source continued, "They've been together for a long time, and he didn't even call her to wish her a Merry Christmas. She was crushed!"
Zac had given Vanessa a brand new Audi S4 convertible as a birthday present on December 14, just a few days before he broke up with her. But the sleek black Audi S4 convertible ended up being a parting gift, according to the source.
The source added, "Zac wants to move on, start seeing other girls. He's had no shortage of women hitting him up to become Vanessa's replacement. Zac's got enough numbers to fill a phone book!"
Comments
comments