Zac Efron, who got a split rumors with Vanessa Hudgens, was spotted sporting out his sexy arms without Vanessa Hudgens.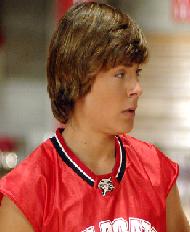 The "High School Musical" actor was first seen leaving the LA Fitness in Los Angeles while chatting on his iPhone and showing off his muscles in a cut off t-shirt. Later he was snapped by paparazzi pumping gas.
The young actor was previously celebrated his birthday. It was also reported that during his birthday, he and Vanessa Hudgens were spotted out together looking like a couple in love in Beverly Hills.
For the meantime, Vanessa Hudgens still has a job and America's hunkiest young actor as a boyfriend.
You could see Zac Efron photo here.
Comments
comments