Zac Efron, who graces the cover of Teen Vogue for its October 2008 young Hollywood issue, admits that he is still learning to cope with the massive amount of fame that comes with his acting career.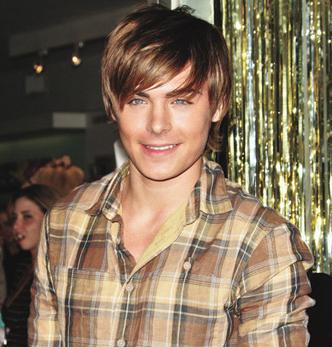 The "High School Musical" star insisted that it is hard to keep his public and private lives separate because he is constantly in the spotlight.
He revealed in the new issue of Teen Vogue: "I'm growing up under a magnifying glass, and I just try to rise above it and live my life."
He explained: "You don't realize until it's gone, but it is so important to feel normal. I'm not going to complain. But it's something I'm learning to cope with."
Zac Efron stars in Disney's upcoming HSM3: Senior Year, which also features his real-life girlfriend Vanessa Hudgens. As for the Teen Vogue magazine, the issue featuring the 20-year-old "High School Musical" actor is expected to hits newsstands on September 9th. There is also an inside spread features the boys of 90210 namely, Dustin Milligan, Tristan Wilds, Michael Steger and Ryan Eggold.