Carrie Underwood has reportedly branded Jessica Simpson fat in a jealous spat over Tony Romo.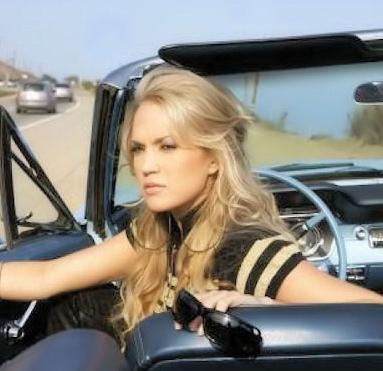 The catfight still continues after Jessica Simpson's recent interview, in which she gushes over current boyfriend (and Carrie's former beau) Tony Romo.
The "American Idol" winner, who used to date the "Dallas Cowboys" quarterback, is said to have been less than impressed when Jess gushed about her man in a recent interview.
While Tony Romo, 28, seems to be glad with Jessica's recent declarations of love, Carrie Underwood has quite a different reaction.
A friend of Carrie Underwood dishes the scoop: "She finds Jessica's love of putting her life on display pretty desperate. She laughed at the People cover, because it's the same one Jess did about John Mayer — same smile, same look, except she's a little fatter."
The two celebrity blondes took their catfight to the country charts but Carrie Underwood is unconcerned about it. The friend explained: "Carrie doesn't think fans will spend money to watch Jess warble through a few badly written songs."
Comments
comments