Zac Efron, looks like he could not resist a sneaky peek at the cleavage of Ashley Tisdale. The incident happened while the actor was posing with girlfriend Vanessa Hudgens.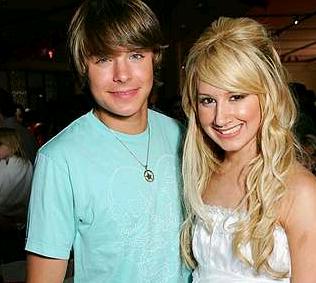 The three "High School Musical" stars were at a special premiere in the States held to mark Disney's High School Musical 2's release on DVD.
Ashley Tisdale, who wears a mauve silk georgette dress has a deep slit v neckline that makes her cleavage more obvious, explained life for the whole cast had changed radically since the HSM phenomenon had begun. You could see the photo, which shows Zac Efron took a sneak peek here.
She revealed, "It's crazy, obviously my life has gotten busier but I've had a lot more opportunities."