Zac Efron and Vanessa Hudgens made a remarkable performance when High School Musical 2 took to the airwaves this summer.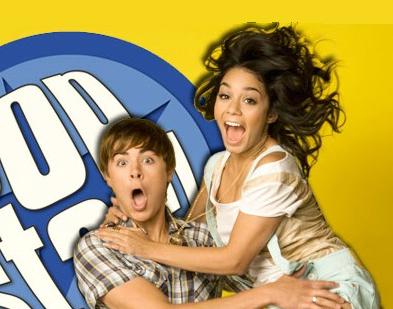 The whole gang from East High took to high definition television screens across the nation and the hit musical put Disney's movie at the top of the heap for cable viewers ever. But even though the popular tandem Zanessa is not enough to beat Tom Brady.
No one has been able to beat the veteran NFL quarterback as he has dominated the league and is on a record setting pace. He's also guided his team to twelve straight victories.
The Patriots suited up against the Baltimore Ravens for Monday Night Football this week and with that, Zac and Vanessa relinquished their crown at the top of the cable TV heap. They lost to Tom Brady, too.
According to trade magazine, ESPN's Monday cablecast of the Patriots-Ravens drew a total audience of 17.5 million viewers, besting the previous record of 17.2 million set in August by Disney Channel's "High School Musical 2."
Comments
comments