Following their recent trip to Brazil, Zac Efron and Vanessa Hudgens are seen arriving at Los Angeles International Airport on Monday, February 9.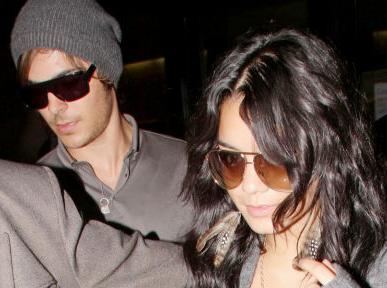 During their arrival, the lovebirds look matching in gray.
While making his way at the airport, Zac is spotted carrying his fedora hat. The 21-year-old actor is also seen sharing a private moment with Vanessa behind his fedora.
Zac Efron and Vanessa Hudgens reportedly had a photo shoot for Brazil's top celebrity magazine Caras recently. On February 6, the couple were seen heading to the island of Angra dos Reis to get some tropical snapshots.
Comments
comments