They'll always have their High School Musical memories. But after three years together, Zac Efron is thinking seriously of moving on from girlfriend Vanessa Hudgens — because he thinks that being tied down to his Disney costar at just 21 is holding back his career!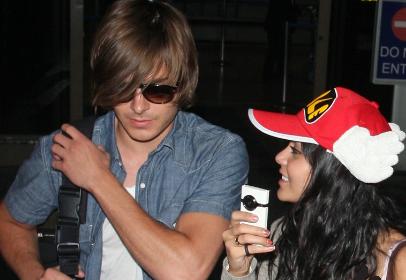 "Zac's been told that to go from a teen idol to a major movie star, he has to distance himself from his HSM image," a source tells Star. "One big thing that means is no more Vanessa. When people see them together, they think of their characters."
It's not surprising that Zac — who's said he'll never marry — would choose his career over his romance with Vanessa, 20, since he's tried to put the brakes on their juggernaut of a relationship before. "Last year when they were both house-hunting, Vanessa insisted that they share a home, but he refused," says the source. "It also isn't good for Vanessa that Zac's mom, Starla, thinks he's too young to get so serious with her."
The turning point for Zac came after he scored a big-screen hit with the comedy 17 Again. "He's reconsidering his public image. No more musicals is another step — that's why he dropped out of the Footloose remake," says the source. And jetting around the world to promote 17 Again in recent months has already allowed Zac to distance himself from Vanessa. He left her behind most recently on May 12 to hype the movie in Japan — though she joined him there four days later since she likes to keep him close, says the insider.
This summer, "they'll be spending even more time apart," says the source. In July, Zac begins shooting the drama The Death and Life of Charlie St. Cloud, which will likely film in New England. And he feels that's the right time to make a clean break — though it won't be easy, the source adds. "Zac does still love Vanessa. He's agonizing about this!"