Zac Efron says girlfriend Vanessa Hudgens "outshines" all other women.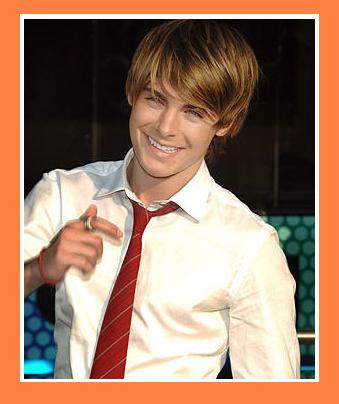 The 20-year-old actor, who has been dating "H.S.M." co-star since they starred alongside each other in 2006 movie "High School Musical," immediately knew that Vanessa was the one for him.
The "High School Musical" star revealed: "Vanessa caught my eye straight away. She simply outshines all other girls because of her strong personality. I don't know if I believe in love at first sight, but I do believe in two people having chemistry straight away."
He explained: "I don't know what it was with Vanessa but we kind of clicked from the very beginning. She is not just a lovely girl, she is also a sexy and desirable woman!"
Zac Efron also revealed one of the most attractive things about Vanessa is her sense of humour.
He added: "Vanessa is just a wonderful person. I can laugh and talk with her and, most of all, we have loads of fun!"
Meanwhile, the actor was surprised by water-guns and fill his trailer with toilet paper by his castmates. He gets soaked to the point where he has to take his shirt off – a sure attention-grabber.
He revealed last summer: "Matthew McConaughey has single-handedly funded the tabloid magazines for the past two years now. If he would put on a shirt and just get away from the beach, maybe there would be a few less paparazzi around."
Comments
comments