The Queen, who was concerned that Prince William's girlfriend Kate Middleton has been without a job for some time and is perceived to be doing nothing other than socializing and waiting for the Prince to propose, has suggested that the brunette beauty should involve with charity work.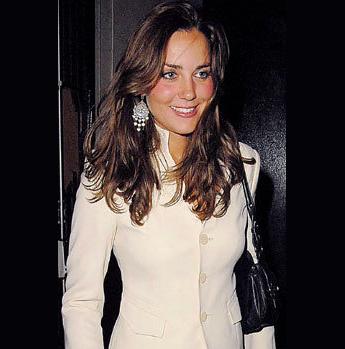 Kate Middleton, the girlfriend of Prince William, previously worked as accessories buyer for the High Street fashion chain Jigsaw from November 2006 to November 2007.
According to senior Buckingham Palace aides, the Queen is concerned about public misgivings on Kate Middleton's current lifestyle and has privately suggested that she take on some work before her engagement is announced, possibly before or just after Christmas. A wedding could take place as early as May or June next year.
According to the report, Kate Middleton has been advised to work with an animal or children's charity, a 'safe' role that would not invoke comparisons with the late Princess of Wales.
Several charities have already approached her but she has yet to accept their offers.
Friends say Kate Middleton is aware of the current buzz surrounding her lack of work. Her own interests lie in photography and fashion, fields she has not been able to pursue because of her high profile lifestyle.
Meanwhile, the dancing skills of the brunette beauty reportedly overwhelmed Prince William.
Kate Middleton loves to dance at night clubs late into the night and though Prince William is happy to be with her, his own cavorting skills are rather limited.
During a visit to Raffles, a prestigious private club in Chelsea, London, on Thursday, August 14, the prince let Kate take the floor with friends while he sat out.
When a friend asked him why he wasn't on the dance floor the Prince responded, "I can't. She's just too good a dancer for me."
A female friend of Prince William revealed: "He loves Kate and would do anything to please her but dancing in nightclubs is just not his thing. She kind of understands."
Comments
comments