Alicia Silverstone won't be [email protected] in Houston, Texas anytime soon. It is because her revealing new People For The Ethical Treatment of Animals (PETA) TV advertisement has been pulled.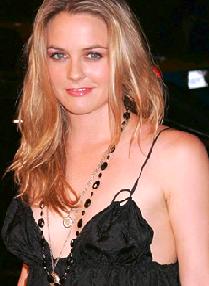 A local cable provider planned to launch the new commercial that the "Clueless" actress coos about vegetarianism, on September 19 but the advertisement was canceled.
Comcast Cable bosses banned the spot because Alicia Silverstone is [email protected], and they don't want to upset prudish viewers in Texas.
PETA chose to debut Alicai Silverstone's new ad in Texas because the States' leading cities "repeatedly rank among the least healthy in America".
Dave Meyers, who has directed more than 180 music videos, including rapper Missy Elliott's Work It and Lose Control promos, directed the captivating commercial.
Comments
comments