Zac Efron and Vanessa Hudgens appears to have a red hot romance onscreen but is it really going on behind the screen or is it all just an act for the cameras and the publicity for their films?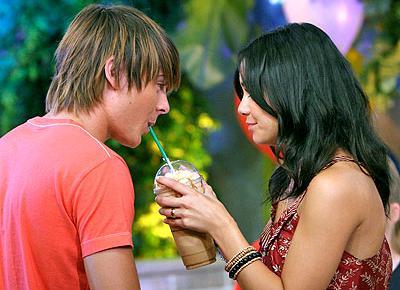 Many fans have been quite skeptical and have claimed that Zac Efron doesn't even really even play for that team.
The "High School Musical" couple has sparked split rumors each week, which is faster than the magazine can hit newsstands then they are out together holding hands looking like any young couple in love. Is it all for the buzz?
A weekly entertainment magazine had the catchy question: "Are High School Musical stars Zac Efron and Vanessa Hudgens really dating?"
Walter Scott, who is the writer of "Personality Parade" column, answered, "Publicists at the Disney Channel would like every tween girl in America to think that Zac, 20, and Vanessa, 18, are having a hot and heavy romance. They have dated, but we're skeptical about just how steamy it actually is. Such gossip may be meant to stoke interest in Disney's popular High School Musical TV films, DVDs, live shows and upcoming movie."
As for the other news, Vanessa Hudgens and her mother Gina Guangco were spotted in Studio City on November 12) where the 'High School Musical' stopped at Baskin Robins for an ice cream cake for her younger sister Stella, who turns 12 on Tuesday. Vanessa Hudgens, dressed in a purple tracksuit and her boyfriend Zac Efron's beanie cap, then picked up gifts at Best Buy and Target, including a 19-inch monitor.
Comments
comments