Zac Efron, who was the sweetie of Vanessa Hudgens, was at a Hollywood pizzeria with pals.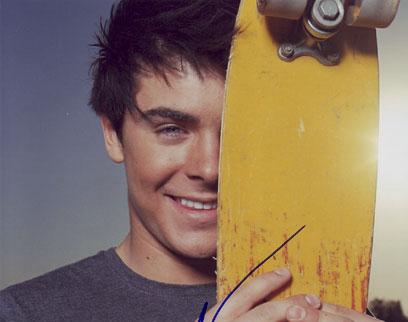 The "High School Musical" star was spotted by a gaggle of giggly transvestites. These transvestites allegedly went wild over the "Hairspray" star, according to a report.
The magazine report, which was published this week, claimed that in mere seconds the young hunk that draws attention from both sexes was swarmed by gushing, hyper crowd but stayed cool until the "manny-trannies broke into "High School Musical" songs and dances then tried to dance with Zac Efron."
According to the eyewitness, Zac Efron remained calm for a bit, the sheer numbers must have changed his mind. He changed his tune and fast and after a mad dash for the door. He hopped into a pal's car and sped off. This would be pictures that the paparazzi should have snapped as that would be one great photos moment for tabloids.
Zac Efron recently mentioned that he is working hard on the big screen version of "High School Musical 3" but after this one wraps up he is ready to move on with his career and allow someone else to take over with a High School Musical 4 in the works.
Comments
comments