Miley Cyrus, who was involved with a lot of controversies, is reportedly dating her 22-year-old backup dancer, Marshall.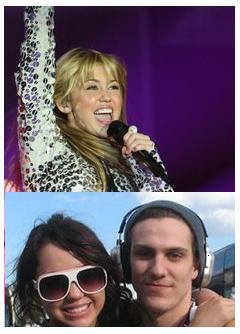 The pair has been caught flirting on camera and hugging and kissing each other on the cheek.
Whether the two are actually dating has yet to be confirmed but one thing is certain, Miley Cyrus has been caught up in yet another photo scandal after pictures of her posing with a man seven years her senior appeared online.
The new snaps are the latest in a series of controversial photographs the 15-year-old "Hannah Montana" star has been involved in.
Last month, the star was shown smiling at the camera wearing a black crop-top and pants as she stretched out across an unknown boy's lap.
However, Miley Cyrus defended the photos, insisting they were harmless and she wasn't sorry for taking them, saying, "It's not a big deal."
Comments
comments