Zac Efron was seen on set of his new film "New Year's Eve" in New York City on March 3.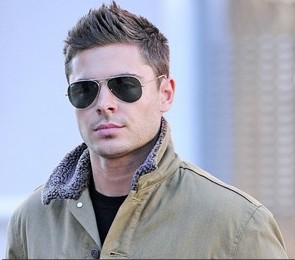 The "High School Musical" hunk wore a khaki jacket with dark wash jeans and black sneakers while walking around the outdoor location. He was rumored to be holding hands with a guy during the NBA Party at the W Hotel on February 18.
An eyewitness claimed that Zac walked around talking to a guy, smiling and holding his hand right in front of everyone, including Vanessa.