Zac Efron's has one booze filled night in Vancouver to try and remember!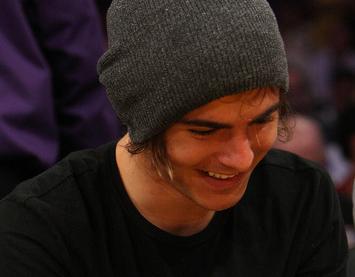 If the Disney star is looking to shed his gasp clean cut image and show what a celeb partier he is (like the rest of the A-list world) Zac got Zowied~ in hotspot Opus bar this past weekend.
According to a report, Zac and his party posse were not only ready to rhumba but downed most of the posh bar's top shelf booze!
"They were all about partying," a source revealed. "They were downing one Bitter Cherry Salome Sour after another, until they moved on to super strong Belvedere vodka and sodas."
Then they banged down Skyy shots.
Reportedly the HSM 3 heartthrob made a point to toast every single drink before sucking it down like a wanna-be Errol Flynn before staggering off into the night helped by pals, a source divulged.
And where was tween queen cutie GF Vanessa Hudgens?
Home.
She's not street legal yet – at least not in the booze department.
Zac has previously claimed he tries to keep his partying in check as he does not want it to interfere with his career.
He has said: "There's a time for celebration and I partake, sure. But, you know, it's important not to let that become too big of a distraction. The more you have access to, the harder it is to remain focused.
"I do not want to fall victim to that, it's too easy and too often done. It's out of style anyway. I think the rebellious thing to do would to actually be successful."