Michelle Williams has been visited by the ghost of her former fiance Heath Ledger.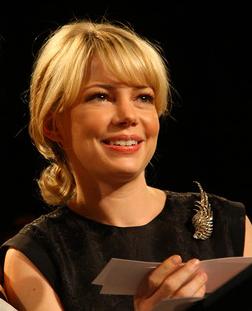 The actress, who split from the actor in September 2007, three months before he died of an accidental prescription drugs overdose, stunned co-workers on the set of new movie 'Shutter Island' when she made the shocking revelation.
Michelle says she has seen Heath's ghost twice, and admits she was "scared half to death" during the first haunting.
She claims she was awoken in the night by a series of eerie bumps, and realized furniture in her bedroom was being moved around.
According to a report, she caught a glance of a shadowy figure, which she maintains was Heath.
Although 28-year-old Michelle was initially unsure whether she had imagined the visitation, she became convinced she had seen his ghost when it happened again.
The second time, Michelle says the apparition was much more vivid. She realised it was Heath when he spoke and apologised for not being able to help raise Matilda, the couple's three-year-old daughter.
Comments
comments