Zac Efron's debut comedic web video for FunnyOrDie site has been unveiled on Wednesday, April 8.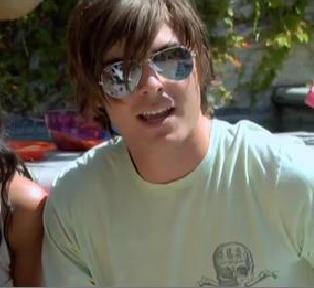 The more-than-four minute footage tells the story of how Zac's star-studded pool party is crashed by his annoying uncle Hank and his girlfriend identified as Randi.
Zac's girlfriend Vanessa Hudgens is seen in the video standing by her man as the actor chats with some of his guests. Nicole Richie, Joel Madden, Queen Latifah, Brody Jenner, Carmen Electra, and Lance Bass are some of the Hollywood famous celebs attending the bash.
At the beginning the party goes well, but not until Hank, played by Thomas Lennon, and his pregnant hillbilly girlfriend Randi, played by Nicole Sullivan, arrive and begin annoying some of Zac's celeb friends. Hank and Randi openly showcase their crass behavior to other guests, embarrassing Zac in front of his pals.
At time of writing, the video which is co-directed by "17 Again" producer Adam Shankman, has been viewed by more than 461,000 people.
Comments
comments