Zac Efron was rushed to L.A.'s Cedars-Sinai Medical Center today after suffering from appendicitis.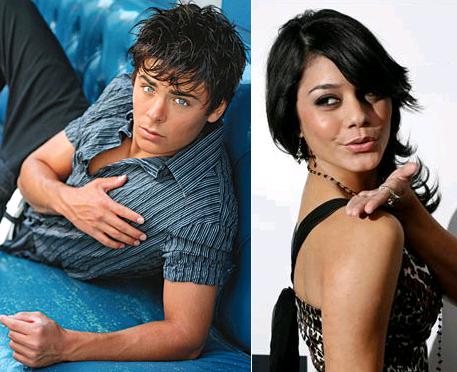 His representative revealed, "Zac had his appendix removed and is recuperating."
The "High School Musical" star, who recently dismissed rumors that he is gay, will star in the upcoming film "Seventeen" and Disney's third installment of "High School Musical."
As for the good news, Zac Efron's girlfriend Vanessa Hudgens, who was officially confirmed to be included in "High School Musical" 3, has settled a lawsuit filed against her by her former attorney. Terms of the settlement were not disclosed.
Attorney Brian L. Schall sued Hudgens in September for breach of contract and unjust enrichment, claiming he helped the actress land songwriting and recording deals that netted her more than $5 million and that he advanced costs and expenses for the star during the period they worked together.
After Vanessa Hudgens signed with him in October 2005, the lawyer alleged that she agreed to pay him 5 percent of her gross earnings from the aforementioned deals and to keep paying him up until 12 months after their lawyer-client relationship had ended. The lawyer also claimed Hudgens paid him some of the money but still owed him in the neighborhood of $150,000, plus various fees.
Vanessa Hudgens, who said she fired Schall earlier in the year after determining his services fell "below professional standards," responded in November by filing a motion seeking to have the legal eagle's lawsuit tossed out on the grounds that she was only 16 when she hired him.
She included a copy of her birth certificate with her filing, showing her birthdate of Dec. 14, 1988, as well as a copy of a letter she sent to Schall on Oct. 9, officially disaffirming their contract.
Her lawyer, Evan N. Spiegel, cited California's Family Code, which "provides that the contract of a minor is voidable and may be disaffirmed before [age 18] or within a reasonable time afterward."
However, Los Angeles Superior Court Judge Tricia Ann Bigelow rejected Vanessa Hudgens' motion to dismiss the suit last month. Rather than see the matter go to trial, the singer-actress apparently elected to hammer out a settlement.
Comments
comments