"High School Musical" sweethearts Zac Efron and Vanessa Hudgens know how to keep the Valentine fire burning.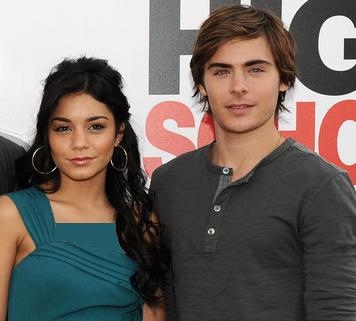 The lovebirds, who braved a cool night in Southern California, shared a romantic dinner one day after Valentine's Day, according to a report.
A fellow diner also revealed that the couple cuddled together at the romantic Hollywood hideaway Pace on Sunday night, February 15. Zac and his leading lady reportedly shared good food and plenty of lovey-dovey conversation.
The diner said: "They were very affectionate, holding hands. They chose to sit next to each other rather than across from each other."
During their romantic dinner, Vanessa was seen wearing a dress, while Zac was dressed warm in a red flannel shirt. The 21-year-old actor was said to have a glass of red wine.
Zac and Vanessa were spotted on a romantic getaway vacation on an island off the coast of Brazil earlier in the month. Also, Zac was spotted last week shirtless on a hike outside of Los Angeles.
Comments
comments