Zac Efron says girlfriend Vanessa Hudgens makes him a "better person".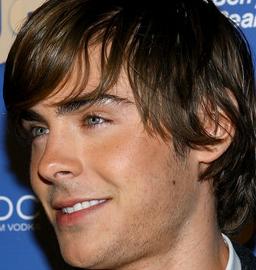 The 21-year-old heartthrob, who met Vanessa on the set of Disney movie "High School Musical" in 2006, claimed their relationship completes him.
He revealed: "You can't describe the feeling of being in love – when you meet someone who makes you a better person."
The "High School Musical" couple was voted the Favorite Couple of 2008 last month.
The sweethearts topped the list of the best pairings of the year compiled by FoxNews site.
A writer for the website explained: "They rode the little-TV-movie-that-could, 'High School Musical,' to box office gold and worldwide fame in 2008. And they have perfect teeth. But their love cannot last post-'High School Musical', as their careers pull them apart, forever. So appreciate them now, while their love burns with the heat of a million flashbulbs. Congratulations to our Favorite Couple of 2008!"
Zac and Vanessa were closely followed by Brad Pitt and Angelina Jolie, who made it into second place.
Comments
comments