Angelina Jolie, who is expecting twins with partner Brad Pitt, revealed that three-year-old Zahara is trying to be like her mommy, and keeps saying the "piggy" inside her is making her crave chocolate brownies.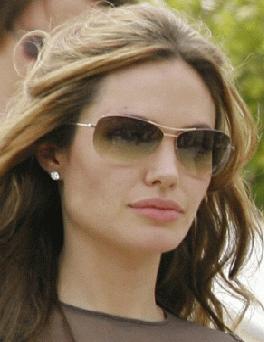 The Oscar-winning beauty, who also has two adopted sons, Maddox, six, and Pax, four, as well as 23-month-old biological daughter Shiloh with Brad Pitt.
She revealed, "The kids are excited and they are starting to understand about me pregnant. We've had it before with Shiloh so they know what's going on."
She continued, "Zahara pretends she's pregnant too and says she has an animal in her tummy. She says the piggy is making her eat all the chocolate brownies! And Pax says he's got a baby monkey inside him! So it's really fun in our house at the moment."
Angelina Jolie also confirmed she is considering delivering her babies in France, because the entire family can speak the language.
She added, "I actually haven't completely decided. We are certainly thinking of France. French is a second language in the house, although I'm still learning. My children are starting to speak French, so being in the country is very good for them and their language skills."
Comments
comments