When asked to address on the comment made by Perez Hilton about him not directly confirming that he is gay, Adam Lambert says he thinks the gossip blogger has crush on him.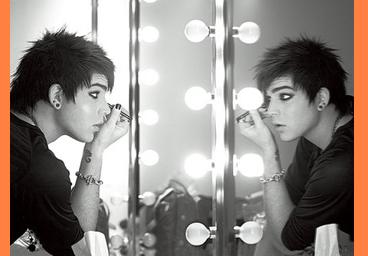 Acting very open about his sexuality ever since he publicly acknowledged in an issue of Rolling Stone magazine that he is gay, Adam Lambert frankly shares his thought that Perez Hilton might have a crush on him. Not without reason, but when he makes the assumption he mentions the gossip blogger's interest in his sexual orientation as the reason. "I heard a little bit about it. I think he might have a crush on me. That's what it feels like … I don't have a crush on him!" the singer tells Parade Magazine when asked to address on the comment made by Perez about him playing it coy about his sexuality.
Asked about his own Hollywood crushes, the "American Idol" season 8 runner-up said: "I don't know if there's actually that many celebrities that play for my team that are open about it. I have a ton of celebrity crushes but I'm not going to tell you! Maybe you should ask someone that question about me." However, Adam hasn't denied that he has some famous celebs whom he looks up to, about which he gushes, "Just last night I met Usher, Enrique Iglesias and My Chemical Romance at the studio. I've just been meeting these artists and they know who I am now because of the show and Rolling Stone and all that, so it's weird that they're like 'Hey, Adam!' and I'm like 'What?!' It's just weird to be on the same page as them, so to speak."
On the one artist that makes him most starstruck, Adam says it's pop superstar Madonna. "I met Madonna and that was pretty wild. Most everybody I've met is pretty cool and on the level, but Madonna is just legendary. I was definitely the most starstruck with her. I've been a fan of hers since I was a kid. So that's definitely part of the intimidation factor," he tells Parade Magazine.
Comments
comments