Speculation suggesting Angelina Jolie will become a new mom and a new bride this summer has grown following the discovery that the French wine estate she and Brad Pitt have rented out has its own chapel.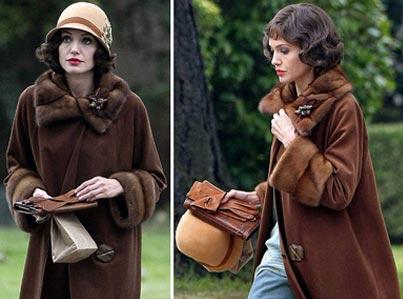 The super-secret couple has taken over the exclusive Chateau Miraval in Provence, and Angelina Jolie plans to give birth to her twins there later this summer. But there could be two big events on the grounds of the estate!
Brad Pitt and Angelina Jolie, who are staying at the 35-room chateau near Brignoles with their four children and assistants, have often insisted they have no plans to become man and wife, but the fact there's a tiny chapel yards away from where the family sleeps must offer a daily temptation for the pair.
And insider, who knows the private retreat well, revealed, "It's simplistic yet romantic and intimate. There are stained-glass windows at the front and back, 10 wooden pews and an old wood floor. There's also a rustic wooden altar with beautiful ivory candles."
And the publication claims Brad Pitt actually tried to buy the property, complete with its chapel, but owner Tom Bove refused to sell up.
Comments
comments