Angelina Jolie, who was a Goodwill Ambassador for UNHCR, loves children and has achieved world fame for her humanitarian work with refugees but her onscreen film character craves for violent action filled roles and finds gunplay sexy.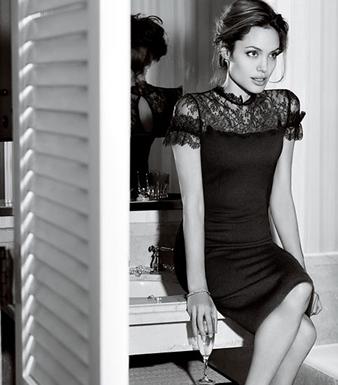 The "Tomb Raider" actress prefers her partner Brad Pitt to any other man but only generally speaking.
In an interview with MTV, to promote her new thriller "Wanted", set to open on June 27, Angelina Jolie, who was asked why she chose to do another action film after "Mr. and Mrs. Smith", revealed, "I was itching to do something that was physical, because I had done some emotional films and I had been at home with the kids. I didn't know that there was anything original out there [until] I came across this script. "
On the physical roles will always be a part of her career, the stunning actress revealed, "I think there's always going to be a side of me … you know, as long as I can. Harrison [Ford] is doing it, and he's doing it well. It looks like I've got some more time."
When asked if there was something sexy about gunplay, the actress continued, "Yeah, I mean obviously there's a part of me that takes the world of violence and death very seriously. However, when it comes to protection or when it comes to just the skill of shooting … I've gone to the range with sniper rifles and things like that. Brad and I both like it a lot. That is something we have in common."
Angelina Jolie added that she is excited about the prospect of acting in Atlas Shrugged, calling it a "once-in-a-lifetime film." She is less certain about "Sin City 2", wondering how it could be made as good as the original.
Comments
comments