Angelina Jolie's mother, Marcheline Bertrand, passed away after fighting a long illness in January of 2007. But that fact apparently doesn't matter when it comes to tax money: The state of California wants $60,000 from Marcheline's estate to pay back taxes, according to a report.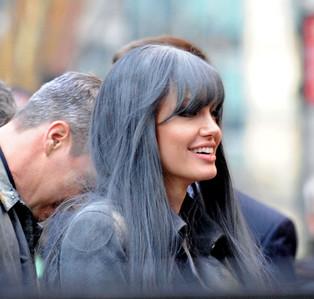 The site reveals that California filed a creditor's claim against Angie's mom last week, claiming that she owes $43,699 in back taxes, plus $10,924.75 in penalties and $$8,304.95 in interest, for a grand total of $62,928.70.
Meanwhile, as Angie's been busy making her own money, getting towed away in handcuffs by actor/cops on the set of Salt, a man has filed a lawsuit against the Lili Claire Foundation, a charity that provides resources to children with neurogenetic conditions and their families. At the center of the unusual suit is… Angelina Jolie. The unnamed plaintiff alleges that he paid a winning bid of $30,000 (£20,690) in an auction to meet the movie star.
According to a report, that two years have passed and the meeting did not take place, nor has the payment been returned. The main is suing for the return of his money, in addition to damages.
Comments
comments