Looking after six kids and juggling a successful career can take a toll on even the world's most beautiful woman, a report notes of Angelina Jolie, the mother of Brad Pitt's children. While Angelina, 33, is clearly blessed with great genes, recent photographs of a line-free face suggest she could have had help to counterbalance her hectic life, the story speculates.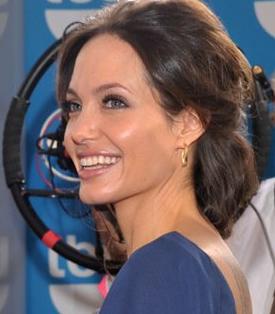 A friend explained: "The world thinks Angelina is gorgeous and that's a lot of pressure." And some celebrity observers believe she may have gotten Botox and chemical peels. Her friends say don't believe it and just like her lips and breasts its all natural and all Angelina.
According to a report, while pals say the star puts a lot of effort into her looks, they claim she is aging naturally.
The insider dished the scoop: "She wants the world to think that she doesn't fuss about her appearance, but she makes sure that she looks good when she has to, and that can take work."
The item from the weekly celebrity magazine notes that the better half of Brangelina is no stranger to the latest products and trends and the magazine added: "Angie reportedly gets $400 caviar treatments and uses firming La Prairie caviar creams."
A friend added: "She's never met a wrinkle cream that she didn't want to try!"
Comments
comments