Lindsay Lohan was claimed that she needed a help from Chanel after wearing unsightly ankle device.
An impeccably waxed Sacha Baron Cohen poses as Bruno on the cover of the July GQ. Look familiar? He is striking the same pose as Jennifer Aniston did in January, when she posed for the magazine in nothing but a Brooks Brothers necktie.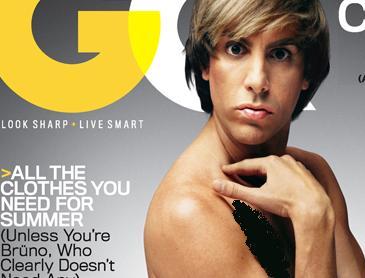 Antonio Banderas revealed that Brad Pitt and Angelina Jolie should just "try their best" when they welcome their twins later this month.