Barack Obama has canceled his highly-anticipated appearance on tonight's "Saturday Night Live" in consideration of the destruction wrought by Hurricane Ike, according to a report.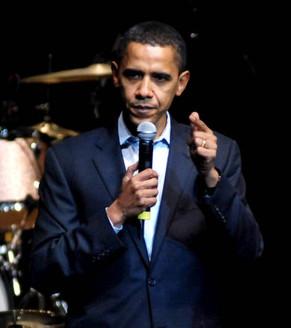 It was believed that Barack Obama canceled his appearance out of respect to potential victims of the hurricane.
The campaign of the Democratic presidential hopeful indicated: "In light of the unfolding crisis in Texas, Sen. Obama has decided it is no longer appropriate to appear on Saturday Night Live tomorrow evening."
The Democratic presidential candidate had reportedly planned on flying in from New Hampshire to appear in a sketch on tonight's "SNL" season premiere, hosted by Michael Phelps.
Barack Obama previously appeared on "SNL" during the primary in sketch where Amy Poehler played Hillary Clinton.
Comments
comments