Julia Hudson, who is the older sister of "Dreamgirls" star Jennifer Hudson, pleaded for the return of her missing son, a day after two members of her family were gunned down at their Chicago home.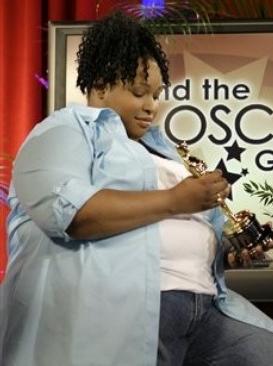 The tearful sister of Jennifer Hudson, who faced the media at a Baptist church begged for her seven-year-old son, Julian King, to be reunited with her.
She declared: "Give me my baby back. That's all I ask. I know he's out there. Put him on the side of the street. Just let him go."
Her son, who was affectionately called as "Juicebox" or "Dr. King," has been missing since Friday after grandmother, Darnell Donerson, 57, and Jason Hudson, 29, were found shot to death inside their Englewood neighborhood.
Police issued an all points bulletin, or Amber Alert, for King, and said he might have been abducted by a suspect in the double homicide. The bulletin also said they were searching for a white Suburban Chevrolet truck that was missing and apparently belonged to Jason Hudson.
Authorities asked the public to be on the lookout for William Balfour, who according to his MySpace page is married to Julia Hudson and step-father to Julian King.
The couple had recently separated amid some acrimony due to a dispute over a car, according to neighbors and news reports.
William Balfour was taken into custody by police late Friday, according to news reports and his mother. Chicago police declined to confirm those reports. A spokesman said investigators are questioning several people of interest.
On Saturday, Chicago Police Superintendent Jody Weis said that the department had called on the Federal Bureau of Investigation (FBI) to help with the hunt for the missing youngster in case he had been taken over state lines.
Jody Weis revealed: "We're doing that as a precautionary measure. We're pursuing this relentlessly."
William Balfour's mother revealed that her son was not involved in the slayings or the disappearance of King, saying: "My son had nothing to do with this — and I'm very upset with the police because they are refusing to let me see my son. Whoever has Jennifer Hudson's nephew or Julia Balfour's son, I'm begging you, me and my family, are begging you to return that son."
Balfour has convictions for attempted murder, vehicular hijacking and possession of a stolen motor vehicle, according to the Illinois Department of Corrections.
He was released from prison in May 2006 and is still on probation, according to the website. Julia Hudson made no mention of her estranged husband Saturday.
Julia Hudson, who was with the father of her child, Greg King, also said: "Please just let my baby go. He doesn't deserve this."
Her message to her missing son: "I love you and momma's looking for you. I'm not going to stop until you come home."
Julia Hudson, a school bus driver, said her famous sister had jetted home to back home from Florida when she heard about the tragedy. She went straight to the morgue to identify her mother and brother, according to the report.
Comments
comments