Barack Obama, who is a Democratic presidential candidate, holds a 9-point lead over Republican John McCain less than two weeks before the U.S. presidential election on November 4, an ABC News/Washington Post daily tracking poll showed on Friday.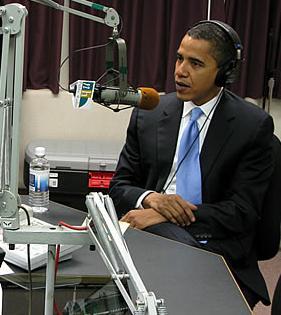 The poll of 1,321 likely voters found 53 percent favored Barack Obama, compared with 44 percent for John McCain. The poll, conducted Monday to Thursday, had a margin of error of 2.5 percentage points. Mr. Obama's lead has ranged from 9 to 11 points in the tracking poll this week.
The findings were similar to a number of other polls. A Reuters/C-SPAN/Zogby poll released earlier on Friday showed Mr. Obama had a 10-point lead over Mr. McCain.
The ABC News/Washington Post poll also found a decline in the popularity of Republican vice presidential candidate Sarah Palin, who was now rated unfavorably by 51 percent of respondents.
Among respondents, 46 percent had a favorable view of the Alaska governor, down from 59 percent after the Republican convention in early September. Six in 10 likely voters said Sarah Palin lacked the experience to be an effective president.
Comments
comments