Oprah Winfrey, who was considered as the queen of talk show, has been the center of speculation that she was going to be the potential country's U.K. ambassador if Barack Obama would win the election but the talk show host denied the reports.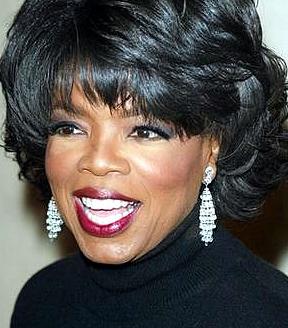 According to the report, Oprah Winfrey has been courted by U.S. presidential candidate Barack Obama to become the country's U.K. ambassador if he is elected into office next month.
The talk show host made her endorsement of the Democrat last December – the first time she has ever publicly backed a presidential candidate.
Her name rests among the top contenders for the post in an Obama administration – marking the first time a TV personality would be appointed to the position.
Former U.K. ambassador to the U.S. Peter Jay revealed: "You need someone who is close enough to the president to interpret events and get a message back to Washington. It would send a clear message about the new administration."
But a spokeswoman for Winfrey's Harpo Studios declared: "Oprah hasn't been approached."
Meanwhile, "The Oprah Winfrey Show" is becoming bilingual.
Chicago-based Harpo Productions suggested that the show is being made available in Spanish through Secondary Audio Programming and closed captioning.
The Spanish-language offerings launched Monday in the country's six largest Hispanic TV markets, including Chicago, Los Angeles, New York, Miami, Houston and Dallas. More cities are expected to be added this season.
Harpo is picking up the cost of the translation service in order to boost its Hispanic audience.
Angela DePaul, a spokeswoman for Harpo Productions Inc. revealed: "It allows us to serve the fastest growing demographic of the U.S. population."
Advertising spots remain the same, and the show's syndication fees are locked in through 2011.
Comments
comments