Beyonce Knowles made a great performance at the Movies Rock, Beyonce (in Elie Saab) show.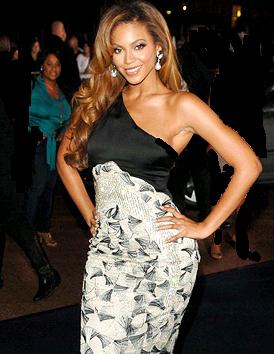 The "Irreplaceable" singer was also spotted taking pole dancing seriously and accidentally flashes something here. You could see the preview of her performance in the link.
Back to the show, the singer opened up the show and sang a rousing rendition of "Somewhere Over the Rainbow," famously performed by Judy Garland from1939 musical fantasy film "The Wizard of Oz".
She usually received a standing ovation for every spectacular performance.