Britney Spears and Mel Gibson had a smokin' date Tuesday night at an exclusive Beverly Hills cigar club.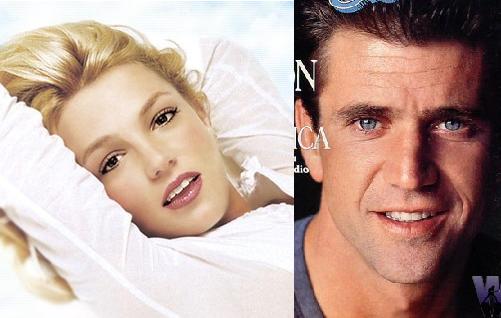 The "Sometimes" singer and the 52-year-old actor met in what was confirmed to PEOPLE as a more of an ongoing guidance session than a business.
The celebrity pair was spotted at the members-only Havana Club for their rendezvous, both showed up separately shortly before 7 p.m., well into the third game of the NBA finals between the L.A. Lakers and the Boston Celtics, which was playing at the bar.
When Britney Spears arrived, her bodyguard drove a Jeep Commander into the underground parking garage, and she exited with her blonde hair up and pulled back by a white headband. Also with Spears were her assistant Brett and a bodyguard.
A photographer revealed, "She looked pretty in her new Capri jeans a blue blouse, white shoes and a brown bag." Earlier in the day, Britney Spears was seen shopping at the Lisa Kline boutique in Beverly Hills, where she purchased the new jeans and tried on several necklaces.
The photographer, who described her as "very quiet" and "with a serious look on her face as she walked in to the Havana Club added, "Britney looked like a doll with bright red lipstick."
By contrast, an upbeat Gibson left his silver Lexus with the valet and walked in holding what was described as a "man-purse" up to his face and a look of "okay, you got me" as paparazzi snapped his picture. Around 9:30, Spears left the club for home, while Gibson hung around until about 11.
The two, who once neighbors inside a Malibu enclave (Spears now lives in a gated community in Studio City), began being seen in public together in March, at dinner in a restaurant. It was then learned that Gibson and his wife, Robin, had been looking in on Spears once she had checked out the hospital in February.
In May, Gibson and his wife, and Britney Spears and her father, all vacationed together in Costa Rica.